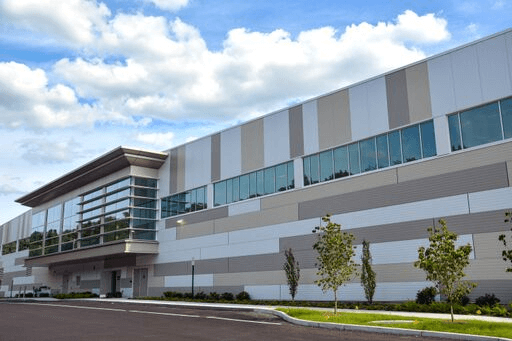 February 20, 2020
Dacon's work on the new Boston Sports Institute in Natick received Metl-Span's Building of the Month Award.  This 130,000sf professional grade facility encompasses sports functions and related commercial businesses in a communal environment.  Managing demands from multiple interior environments was a key factor in overall design and material selections.
The exterior wall assembly was based on a tricolor pattern selected by the client using Metl-Span panels which provided weather enclosure, insulation, air and vapor barrier in a single product.  This approach encompassed the best overall value to fulfill the client's functional and aesthetic requirements.
Each October, the Metl-Span Awards are given based on a voting panel comprised of architects, insulated metal panel installers and internal stakeholders.  Voting selection consists of overall building aesthetics and incorporation of insulated metal panels into the building design.  This year there were 30 submissions. "We were delighted to receive this recognition.  Metl-Span panels offer a comprehensive, creative and practical solution to our clients' building needs.  Our clients are consistently pleased with the outcome from using these panels," states Kevin Quinn, CEO of Dacon.
highprofile | November 5, 2019